5:45 Tagwache, Fütterung und Kaffeetränke und dehnen. Traditionelle FlugStulle bereiten. Letzter Blick auf den Muskatellasalbei Richtung Kahlenberg 😉
Pünktliche Abfahrt um 7:00
Am Flughafen wird gespart wo es geht, durften den Kofferaufgabeschein (Baggage Tag) selber drucken und Koffer selber aufgeben… hm
Auf dem ZuFuß Rollband kommt endlich Bewegung in die Sache ;-))
Einkauf der traditionellen Damen Zeitschrift für Andi. Ps.: brrr wieder kein "Engelsmagazin" ergattert 😉
Dann kleine Kakao-Muffinjause.
Was für ein Zufall. Wir sitzen genau in dem zuerst unbeschrifteten Checkin Kobel der dann nach Brüssel geht.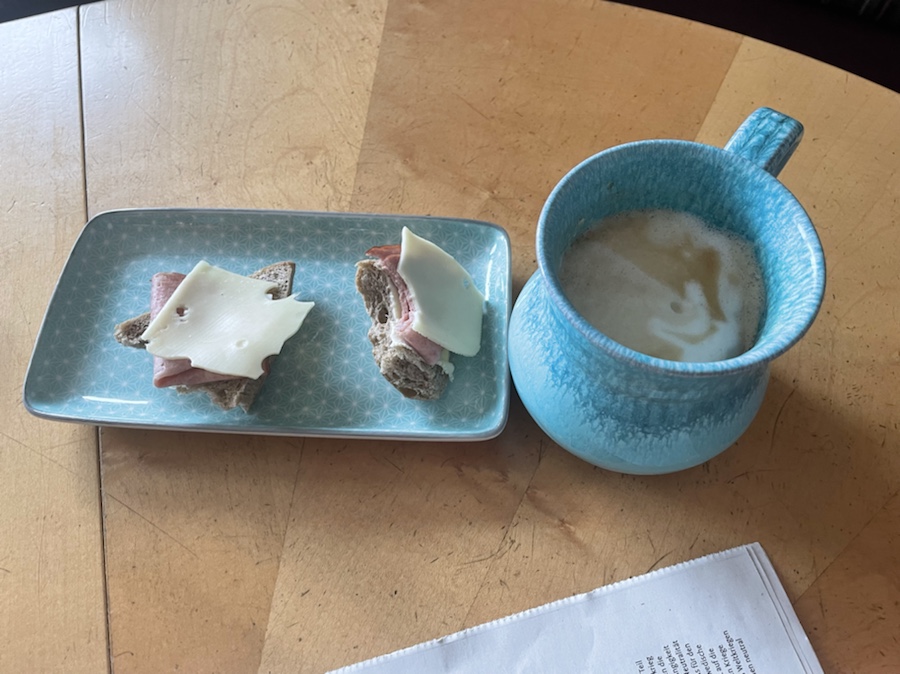 Einchecken im wunderbaren The Hotel
https://www.thehotel-brussels.be/contact-location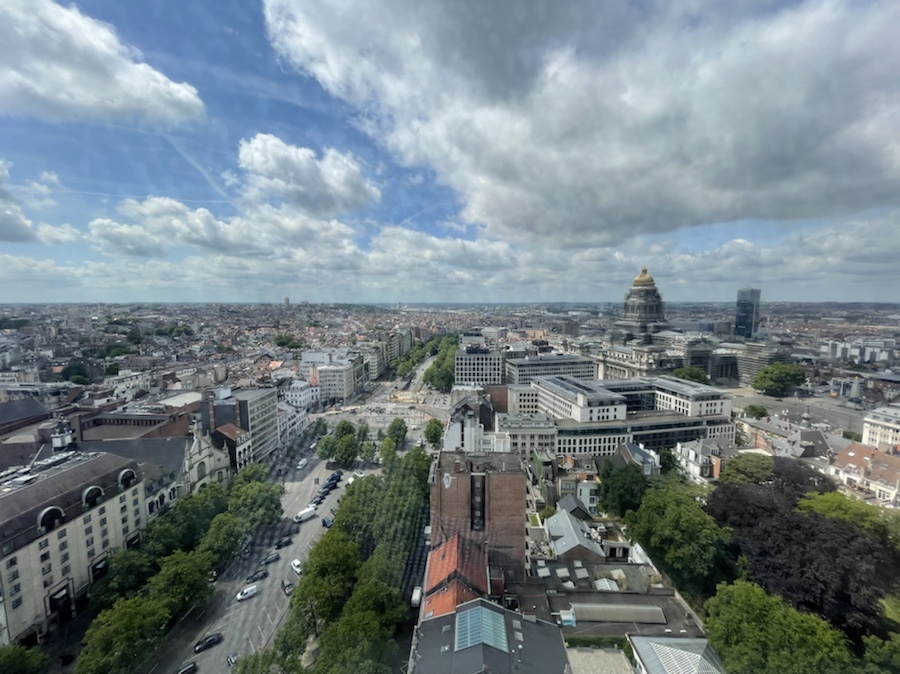 Dann essen nicht unweit vom Hotel
https://woodpecker.family/menu-wp20/
Traumhaft gute pikant belegte Waffel. Waren jeweils zwei pochierte Eier drauf 🤩. Der Geräuschepegel war das einzige negative, war sehr laut. Kurioses Detail am Rande: ein "gemisches Klo". Hat dann bei den Damen die ich besucht habe 😉 für Irritation gesorgt. = sie und ich dachten wir wären am falschen Topf.
Fahrt mit dem Hop on Hop off Linie Toots Rote Linie
Ja mei spannend aber vor allem dicht verbautes, nette Musik bei der Tour, aber der Audioguide war nicht in Deutsch nur englisch.
Dann ein wenig der "Comic Route" "Route in the City" entlang gegangen. Zahlt sich nicht aus, da es leider keine Graffiti sind sondern wirken wie überdimensionale "Bilder aus belgischen Comicheften"
https://www.parcoursbd.brussels/en/route/
Durch Zufall ins Vegane Waffelloka gestolpert
https://www.thesistercafe-brussels.com/drinks
Vegane Waffel nun ja
Wir haben es tapfer probiert …
Waffel haben seltsame Konsistenz
Eis war brrr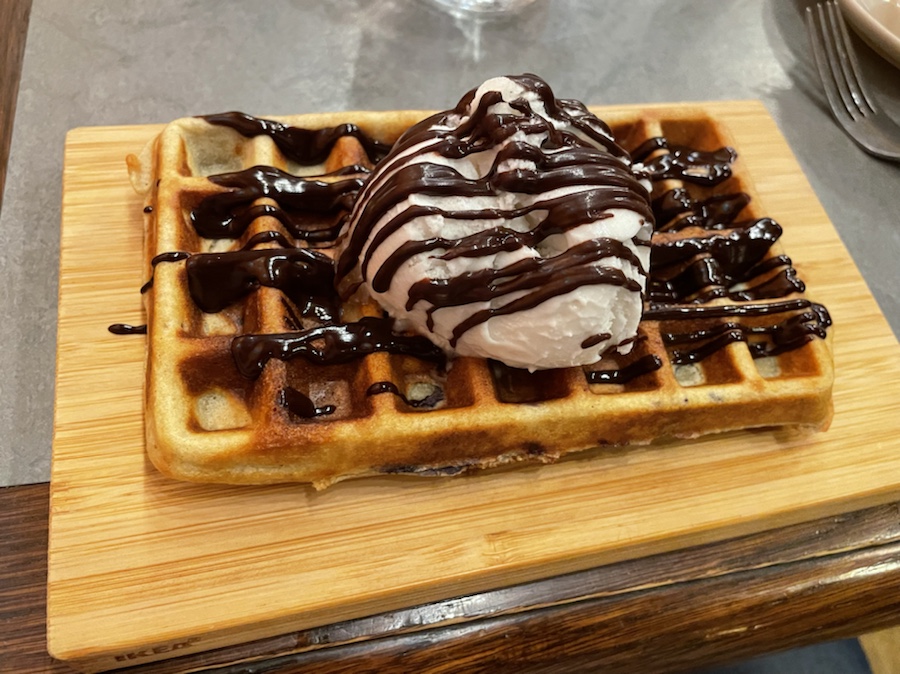 Dann über den Kunstberg zum Hotel gegangen und beim "Waffelwagen" sehr gute Waffel gegessen und am Abend einen traumhaften Blick aus dem 21. Stock auf das abendliche Brüssel!